Mimi Nguyen is executive vice president of underwriting at KBS in Orange County, CA.
Nguyen is a member of the KBS Investment committee which evaluates and authorizes all new investment opportunities and oversees a team responsible for the underwriting, due diligence, and closing of acquisitions.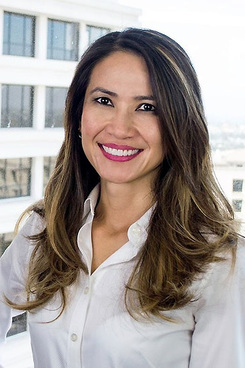 How can women better position themselves for success in the Commercial Real Estate Industry?  Women today have just as much opportunity to succeed as men do. In commercial real estate, women have historically hit a glass ceiling, but as more of us are elevated to higher positions, we will see that glass ceiling crack – in fact, one of my female KBS colleagues was recently appointed CEO of our billion-dollar Singapore REIT. Women should continue to work hard, assert themselves, let their voice and opinions be heard, and build good relationships with people in the industry.
What has been the biggest challenge in your particular role? In 1991, when I first ventured into the commercial real estate industry, women were viewed very differently than they are today.
Prior to joining KBS, my career started in a brokerage firm. Other than myself there was only one other salaried female in the entire office, and I was the only Asian person in the office. The biggest challenge while I worked there was to overcome the commercial real estate broker stereotype that the "old boys club" had created. Women were just not viewed or taken seriously. I wasn't invited to any of the closing parties, and although the business world would soon be aware of sexual harassment, it wasn't yet a thing in those days. To succeed and overcome any obstacle, I have embraced all my roles in life, managed and prioritized them, and stayed true to myself. I didn't compromise who I was, and I didn't curse or drink like the men. Instead, I put in long work hours without sacrificing quality time in my personal life, I produced quality and accurate work to display my value to the team and my managers, and as a result, I was elevated to higher positions as the years progressed.
Where would you say commercial real estate needs to improve for women? The outlook for women in commercial real estate has changed significantly over the years. Historically, there were very few women in high-level positions. In today's world, it is no longer a matter of being taken seriously but rather a matter of balancing a rigorous work schedule and maintaining the key roles of mother, wife, daughter, etc. It is a matter of holding onto our femininity and yet still being able to assert ourselves among our male counterparts, proving that we can be smart and hardworking. This is not exclusive to being compassionate, which should not be deemed as a weakness but as a strength and an important component of being a good leader and manager.
What is your advice for the next generation? My first piece of advice would be, if you are contemplating doing something, just do it. If you pursue your dreams, you will never have to live with the regret of not trying, but if you hesitate or fail to try, you may regret it once the opportunity is lost. My second piece of advice is, in all things, stay true and firm to who you are.
Would you advise your daughter to begin a career in CRE? Yes, I would recommend the CRE industry to my daughter. Because I fell into this industry, I didn't receive much guidance or advice when I entered it, but I never left because I love it. I would tell my daughter that CRE is tangible, it contains many different facets and is an ever-evolving industry that is interesting, exciting, and challenging. Studying hard in school is the best start to any career, and in CRE specifically, working hard is critical to having a successful long career. Building good relationships is also important because the industry is very tight-knit.
---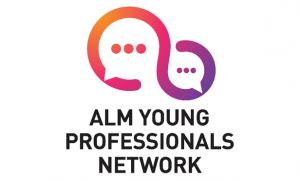 ALM Young Professionals Network is a LinkedIn group where young professionals can find inspiration and help in dealing with those challenges we all face in our careers. From salary negotiations to leadership to addressing diversity and inclusion issues and how current events affect our careers, our editors will guide conversations on how tomorrow's leaders can tackle every career milestone. We are excited about this pivotal group. Click here to join.